Monitor Your Property Wherever You Are!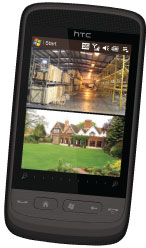 With the latest security monitoring solutions from CTS Security you can make sure your property is secure no matter where you are in the world!
Ideal for protecting outbuildings, remote offices and storage facilities, and especially effective for protecting against theft of items outside such as oil and fuel, this solution enables you to see real-time, live feeds from your security cameras directly on your smartphone.
The system can alert you when it detects motion, a detection beam is tripped or an alarm is triggered, or you can simply log on to see what is happening at any time - ideal for checking that safety measures are being adhered to in large warehouses and factories.
And you may not even need to change your existing systems. Our remote monitoring system can often be fitted to existing CCTV systems!
For expert help and advice please call us on 631-467-7777 or contact us here for a free consultation.